About EasyPackMaker™
The role of packaging in the modern market.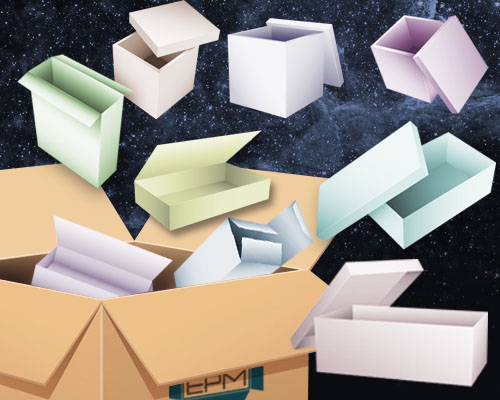 In today's modern market, packaging is the same element of the brand as the color solution or the shape of the product. It is considered carefully, teams of specialists work on it, choosing the optimal size, color and shape. Remember the popular brands of mobile phones – their packaging is almost a work of art, which takes into account any details – from the type of paper to the type of embossing.
Product in the package looks more representative, the gift is more expensive. If you are a small business owner or create small hand-made crafts at home – your products will only benefit and become more competitive if it is beautifully and qualitatively packaged.
Packages are divided into two types: transport and consumer. The first type is used for transportation of goods and saving it. The second is a continuation of the goods – protects it and helps customers to orient himself and decide on the purchase.
If you want to make an extra effect of a product to the consumer's mind you need high quality packaging, created specifically for product's size. However developing package design is a complex process, requiring knowledge of special formulas and principles. Packaging is not just four walls. It contains many auxiliary elements, each of which is calculated by its methodology. In addition, much depends on the thickness of the material from which it will be made. As you can see, too much has to be taken into account to avoid mistakes.
We have a simple solution!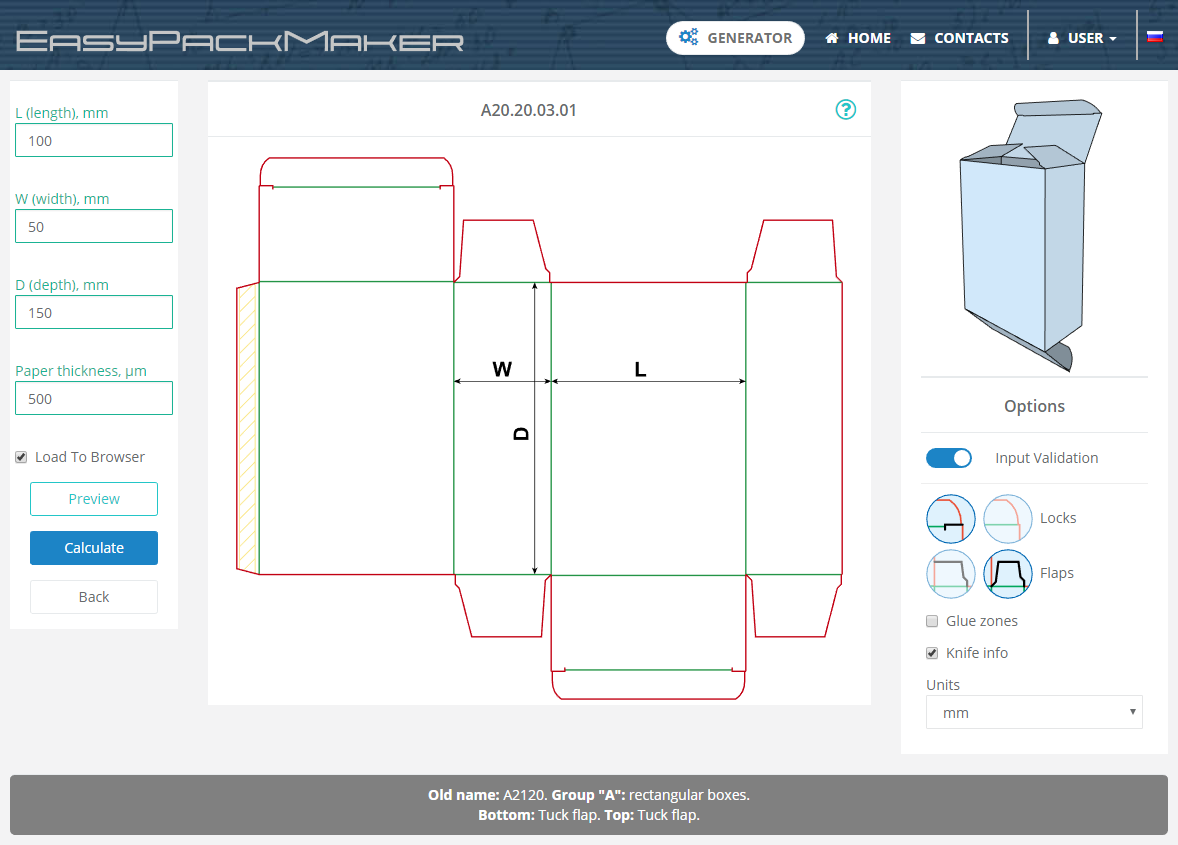 EasyPackMaker™ is a designer that automatically calculates a packaging model based on your data. The generator works online in the browser. To use it, you don't need to download third-party applications to the computer, spending time on installation and take up space on the disk.
The generator contains many ready-to-use standard templates, the database of which is updated and replenished. The service is simple and intuitive – you just need to select the template you like and enter the required dimensions of the future packaging.
To create the packaging you need, you no longer need to spend time on calculations on complex formulas. In addition, if in one of the future package's parameters is detected an error, it is not necessary to remake everything from scratch – just enough to change the value to the necessary one, and EasyPackMaker™ will make the calculation in a few moments.
The generator is a simple alternative to expensive and cumbersome apps. EasyPackMaker™ calculates packages based on ECMA and FEFCO templates. The generator is not CAD application.
Before making die-cutting stamp, always check the model for accuracy of the measurements, check the correctness of the design and the option for assembling the package taking into account the selected material. If You found any errors, please write us in the Contacts section.